And That's When We Got Lucky!
How SnackTime's David Bryant became the star of our movie...
Change. Most of us don't like it – and change that is thrust upon us, that forces us to change the way we work, for example – is the most unpopular change of all.
When we start working for a customer, we're acutely aware that the field-based employees of that company are compelled to change the way they work – and that has been known to lead to grumbles and rumbles of discontent...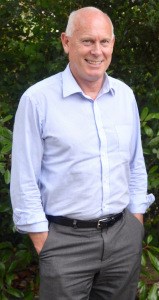 That's why we decided to make a video: to demonstrate to those field personnel, who have had change thrust upon them, that their working lives are about to get a whole lot simpler. We settled on the theme of 'a day in the life of a field engineer'. We reckoned that, if we could demonstrate how stress-free it is to get a vending machine back up-and-running when Parcel Holders is involved, then we could nip those grumbles and rumbles in the bud. The question was, 'which field engineer?'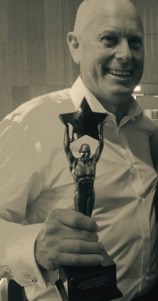 And that's when we got lucky. One of our longest-standing clients is SnackTime and one of their people, David Bryant, had recently been voted 'Service Engineer of the Year' in the prestigious 'Vendie Awards' – the vending industry's equivalent of The Oscars. You can imagine how pleased we were when SnackTime – and David – agreed enthusiastically to be the stars of our production.
And that's when we got even luckier: 'David was the ideal candidate to feature in our film', MD Ed Fraser said. 'He's acknowledged as the best in the country at what he does, but there was more to it than that: at the time, David was due to make his 100th collection from a Parcel Holders' PUDO, (that's a 'pickUp / dropOff' point), so there were few – if any – service engineers in the UK with more experience of using our service.'
And that's when we got luckier still! David Bryant was a natural as an 'actor'; he took to the camera like a fish to water, did everything that was asked of him and more; and he thoroughly enjoyed the experience.
'It was an unusual 'day at the office', David said with a smile. 'I'm a huge fan of Parcel Holders, the service makes it so much easier for me to get the spare part I need, where I want it and when I want it. Making the video was a great experience but, more importantly, it was a big chance for us to share SnackTime's values with a wider audience, so really, we were all winners.'
Have you seen the video yet? If not, it's right here. And if you're one of those people who are reluctant to embrace any kind of change – if you think, 'if it ain't broke, don't fix it' – then take a look.
We hope it'll put your mind at rest, because David will show you that a change to Parcel Holders really is a change for the better.
View other articles