Westomatic
Our first ever Parcel Supplier spills the beans...
When this particular story began, Parcel Holders had been doing brisk business for some time with several notable companies operating in the water and vending industries – Connect Vending, Water Coolers Direct, LTT, SnackTime to mention a few – as well as in other arenas including; refrigeration, printer repair, security and healthcare but when Westomatic became not only the first vending supplier manufacturer but the first supplier to join their brand new manufacturer / supplier service, 'well, that's when we felt we'd really arrived,' says Parcel Holders MD, Ed Fraser. 'What's happened since has surpassed our most optimistic ambitions and is testimony to how the Vending industry, as a whole, is pulling together to improve its reputation and the service it provides to its customers.'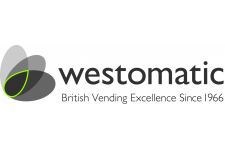 When Parcel Holders met Westomatic, they had been looking for 'innovative ways to streamline services and reduce costs for its customers: What many at Westo weren't aware of was that many of their biggest customers were a step ahead and were already requesting that deliveries to Parcel Holders PUDOs. So integrating their 'connected' Parcel Supplier solution was a given, pretty much from the outset. But Westo weren't content with just continuing to offer Parcel Holders clients what they already had! From the first meeting, they made it clear that they wanted more...
Westomatic's MD Richard Brinsley was pleased to be leading the way: 'We were very proud to be the first vending machine manufacturer to collaborate with Parcel Suppliers,' he said. 'We want to be acknowledged as the best manufacturer in the industry for customer service and looking into new ways to improve and build upon our parts service, helps us to achieve that goal.'
He continued: 'The flexibility of this service and the nationwide network of PUDO locations not only saves operators' time and money, it also enables them to offer an even better service to their customers.'
'That first agreement between us was an important milestone in the development of our business, that's for sure!' Ed Fraser recalls. 'But then, the launch of Parcel Suppliers added complete supply chain transparency to our existing PUDO service. Westomatic were instrumental in us developing innovative new solutions, which addressed not only the outgoing leg, but the return leg too... I think we owe a great deal to Richard and his team for their willingness to explore working with our service actually even before we launched it! That speaks volumes about their commitment to the "customer experience".'
The relationship thrived, so much so, that it wasn't long before Parcel Holders and Westomatic were announcing another agreement – this time, an 'exclusive'.
'Together, we announced a new process for the return of faulty parts,' Ed remembers – 'Part and parcel of the deal was a 12 month period of 'category exclusivity'. The system makes it really easy for engineers to make returns; so customers are not charged for warrantied parts when they're not returned within the standard thirty days.'
Customer feedback had been telling Westomatic that the process of returning faulty parts, across the industry, was overly complicated and when it did fall short, it wasn't easy to assign accountability: 'We listened to our customers,' Andrea Goswell, Commercial Director at Westomatic, said, 'and subsequently, we took a new concept to Parcel Holders and asked them to work with us to deliver it. Our goal was to streamline the process of returning parts, as part of our commitment to providing the best service in our industry.'

Sarah Brumpton, Westomatic's After-Sales Coordinator was especially excited about the new system: 'We were already ahead of the curve by making the decision to no longer invoice for warrantied parts,' she said, 'but by securing the deal with Parcel Holders, we've been able to pare-back our returns process and allow our customers to track a part's progress. There's neither a 'middleman' nor a requirement to move a parcel between depots. The replacement part goes straight to the engineer; the faulty part comes straight back to us.'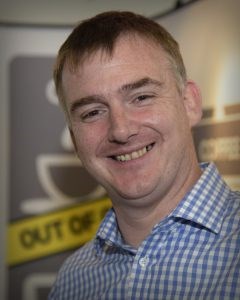 It was an incredibly exciting development for everyone at Parcel Holders. Ed says: 'We had a feeling that together, we were going to achieve something very significant for Westomatic. From the very beginning, Westomatic had dedicated resources to work with Parcel Holders to create a simple solution and with the new deal, they could finally ensure that their customers could return warranty components without any interruption to their working day... which we're both happy to refer to as 'a result'!'
Since Westomatic paved the way for the birth of Parcel Suppliers, Parcel Holders has since joined forces with Coffeetek, Abbeychart, Beckteck, N & W, Borg & Overstrom, Vendparts, AA First and most recently Crane Merchandising Systems. The Vending industry has paved the way for Parcel Suppliers' adoption across industries supporting field engineers. There's lots more to come from Parcel Suppliers. But before that they're shortly looking to establish another first for them and another first in Vending. But this time, not with a hardware supplier but a software supplier. More on that soon...
So, bring on the future. Together, we're ready for it!'
*If you register and try the service for free today, you can expect your engineer to be able to collect a spare part from your supplier tomorrow, it's that quick! Click here to see Dave Bryant – Field Engineer of the Year – show the service in action, or click here to register for your free trial.
View other articles