It's Showtime for HVAC & R...
And Parcel Holders is more than ready!
Parcel Holders has a whole host of exciting events coming up. From seizing a commanding market position in the Vending sector, now Parcel Holders has its sights firmly set on the HVAC & R markets (that's Heating, Ventilation, Air Conditioning and you know it... Refrigeration). And what better place to formally launch into these sectors than at the HVAC & R show at Excel, London in January?
As although Parcel Holders has been working with businesses in HVAC & R pretty much since they started in 2013, until now they've been mostly focused on the Vending operators in which their innovative approach to the parts supply chain - using a national network of PickUp DropOff shops - has been adopted by all the major players.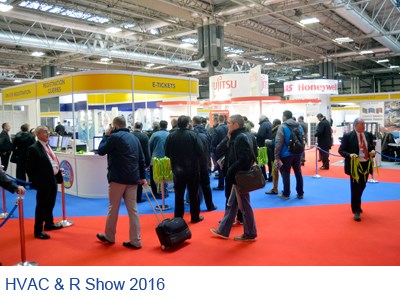 'Although we have clients across a diverse range of sectors from IT to CCTV, from printers and water coolers to refrigeration, our strategy has always been to seize the field service industry sector by sector,' says Ed Fraser, MD at Parcel Holders. 'This business-building method ensures we're not just developing our solution to provide for generic field service needs, but that our features and upgrades can be specifically designed to address the requirements of each individual sector. Right now, our focus is on the HVAC & R markets. It's pretty exciting for us! And we invite those industries to tell us what they want from us, just as vending did. What do they need from the UK's leading B to B shop-based PickUp DropOff service?'
Ed continues: 'We're delighted to have brought new innovation to vending and we're proud to have received awards and recognition in return. But for the last twelve months we've been working behind the scenes gearing up for our formal launch into the HVAC & R sectors in Jan.
'It's a natural progression for us, going from vending to HVAC & R. When you think about it, the majority of vending and coffee machines have boilers and heating or cooling elements and many of the manufacturers behind them are the same as the ones in HVAC & R equipment. And all these machines rely on mobile engineers doing a speedy job of getting them working again. The common aspect in all these industries we work in is that the sooner we can get parts into engineers' hands, the sooner they can complete their work and the more likely they are to fix the machine 'first-time'. When a fridge or boiler goes down, there's a major knock-on effect for the business that runs it. We see it as our job to make sure engineers get the parts they need as fast as possible. That priority is the same across all the markets we work with.'
So what do many HVAC & R folk currently do about getting parts out to their engineers? Some travel out of their way to trade counters. And while these trade counters may offer a nice bacon butty on a Friday (!), with tremendous product innovation in the sector and new manufacturers entering the market, they are incapable of carrying the tremendous range of different parts required by the industry. This often leads to them needing to order in stock from the manufacturer or a stockist or ordering from their centralised warehouses. As a result the first trip to the trade counter is invariably a complete waste of time from every aspect other than perhaps a gastronomic perspective!
Recognising this, smart businesses cut out delays and secure better prices by ordering direct from major stockist distribution centers. But the next challenge is where to have the parts sent to? Send it to the office and an engineer may need to travel miles out of their way to collect it. Send to an engineer's home and on average they will be off the road for half the day waiting for the part to arrive. Some suppliers offer premium deliveries to get parts to engineers' homes earlier, but these are often expensive and usually still cut an hour or two off an engineer's working day.
So what about just sending parts out to the client's site? Simples! You may think. This solution can work well on relatively small sites but it's no good for the domestic market as customers are out at work and unavailable to take delivery. At larger sites, the component often gets lost which is a doubly frustrating as this leads to time wasted. And if the part is never found? A difficult decision has to be made - either add the lost part to the bill and risk losing the client or re-order and pay twice.
Large businesses with perhaps an engineer work force of several hundred, understand these issues and often employ third party logistics services to deliver to locker boxes or direct to engineers' vans overnight.
But these solutions are so expensive and involved, that invariably they are out of the reach for all but the biggest field service businesses. In addition, it makes shopping around for the best price far more difficult, as bringing new suppliers onboard requires full integration with their logistics.
So what if you could simply send a part from any supplier using any delivery company to a local shop for an engineer or engineers to pick up at a time that suits them? You guessed it, we're back to Parcel Holders! That's right, the Parcel Holders UK network of local shops provides this, with ease.
Working with around 90% of the vending sector's major players, Parcel Holders has already changed the face of how engineers fix machines - word spreads fast when something works well. They have an extra 'joined-up-thinking' process too; Parcel Suppliers, whereby suppliers are added into the supply chain, giving consignment transparency. Just this week, Parcel Holders upgraded its system to track suppliers more easily… in other words, consignments can be located from the minute they leave a supplier to the instant they land in an engineer's hands.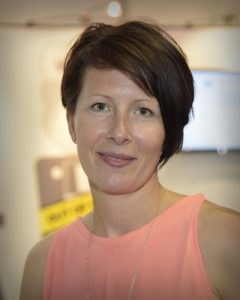 Parcel Holders Operations Director, Monika Douglas says: 'We are looking forward to getting more HVAC & R clients under our belt. In many sectors, PickUp DropOff solutions have really just been the domain of large companies with lots of engineers and sophisticated software. We open the door to SMEs for them to save money and our solution is so simple - join up for free, trial us if you like with a couple of engineers and a couple of our PUDOs, (we'll even recruit a PUDO for you if we don't already have one near one of your engineers) and get to know the system… there really isn't a downside! We know our solution works across all sectors, if you're in HVAC & R, give us a go!'
Go to the Parcel Holders website to join up (it's free) www.parcelholders.co.uk or give Monika a buzz on 0800 808 5690 and chat through what Parcel Holders could do for your business.
View other articles