Westways And Parcel Holders…
... Some things are well worth waiting for
Do you believe in love at first sight? In our experience, the really worthwhile long-term relationships in life usually take a little while to come to the boil…

That's how it was with Parcel Holders and Westways Vending, the independent, family run business which, since it was founded in 1999, has become a leading supplier of vending machines, water coolers and vending machine services throughout Sussex, Kent and Surrey.

Parcel Holders MD, Ed Fraser had made a presentation at an AVA meeting back in 2016 and afterwards, he met Westways' founder Ian Baker over a few drinks in the bar. They swapped numbers – as you do – but it was a year before Ian picked up the phone to Ed and said: 'Do you remember that free trial of your services we talked about?' The trial was a success and Westways became a Parcel Holders customer in the summer of 2017.

Since then, business has been brisk as the benefits of Parcel Holders' PickUp / DropOff (PUDO) system have made their mark on Westways' operation – as joint MD Linda Baker explains:
'What happened with our business was we started running everything from the office, with people living relatively locally,' she said. 'But then, as the company has developed, we've had more and more staff working out in the field, some distance from our Head Office in Hailsham.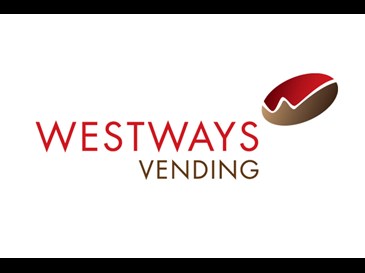 'Parcel Holders arrived in the vending market place at around the same time that we recognised the difficulty of getting parts to our field-based staff,' Linda said 'so it was timely, really.'

'We have eight field-based staff,' Linda added, 'and because we use Parcel Holders that means they can come in once every couple of weeks, as opposed to maybe a couple of times a week and when they do come in, we can concentrate on team building, which is very important to us. What's more, using Parcel Holders has hugely reduced the number of miles we clock up as a company, and it's increased our response time, which has enabled us to make a significant reduction in machine down time.'

This is great news for Westways and their burgeoning roster of customers. What's clear in Westways' experience of using the system is that the PickUp / DropOff system is not the "anonymous arrangement" you might suspect it could be… again, it's personal.

'The PUDOs that Parcel Holders set up for us are all small, "corner shop" type businesses, so our engineers quickly got to know the people who worked in them and that delivers its own advantages,' Linda explained. 'They understand that the parcel they're holding isn't just a pair of shoes that someone might put in a wardrobe and not wear for a few weeks! It's something that people are actually waiting for and are desperate for; so building up a relationship with them is a really good thing.

'That fact that now manufacturers are also on board and will mail directly to the PUDO is also a good thing,' Linda said, 'because it means that parts don't have to come via the office, they can literally be sent to the PUDO direct from the manufacturer, so they can be there next day.' (Parcel Holders calls this "supply chain transparency" - and it's been welcomed across the board.)

All things considered, Westways' use of the Parcel Holders system has enhanced every aspect of their customer service. 'We're a family run business,' Linda explained, 'and one of our unique selling points is we can guarantee that our customers enjoy personal attention. Parcel Holders' system supports and reinforces that commitment by making it easier for us to exceed our customers' expectations.'

This of course is what Parcel Holders aims to do, make fixing machines less stressful all round. Ed explains, 'Like Westways we are predominantly a family run business too and know how personally a family business takes customer service. It makes us particularly delighted that Westways has adopted Parcel Holders and we're honored to have them as one of our clients.'

It may have taken a while to get it together, but Westways' union with Parcel Holders really has turned out to be a marriage made in Heaven.
View other articles