Let's Talk Integrations
APIs, ERPs, Vendman and us...
PickUp DropOff points (PUDOs) provided through Parcel Holders' growing network of over 300 retail outlets are ensuring field engineers get the components they need direct from source. Great! 'But what on Earth is an API and what difference would this make to the way my business is run?' You may ask.
First, let's explain that API stands for Application Programme Interface. It's a set of functions and procedures that enables the creation of Apps, which in turn can be used to access the features or data of an operating system, application or other service.
Thanks to our API, customers can, (for instance), use their management software platform to create a delivery on the Parcel Holders system.
Ed Fraser, MD explains: 'At Parcel Holders, our mission is to help our clients get things done as quickly and efficiently as possible. We take this belief far beyond getting components into engineers' hands by the next day! It influences every decision we make and that's where our API comes in...
'We thought: 'What if you didn't have to log in to Parcel Holders at all?'
'During the design process, we made sure our user interface would be quick and efficient to use and feel 'familiar' – our iPhone style icons are no coincidence. Nonetheless, we thought: 'What if you didn't have to log in to Parcel Holders at all? What if our system already knew what you wanted to order, who you wanted to order it from, which engineer needed it and where they wanted to pick it up from?'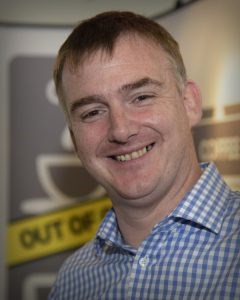 Even to us, that sounded rather wishful thinking, and a bit 'out there in Star Trek' land!"
Sci-fi, so good: Parcel Holders took the idea to an industry leading ERP (Enterprise Resource Planner) provider and asked 'what do you think?' (ERPs are arguably the most sophisticated software solutions on the market and invariably form the IT 'backbone' behind many modern businesses...) That ERP just happened to be... you guessed it, Vendman.
ERPs rely on a tight relationship with their clients to refine their offer to address to the specific needs of the industries they serve. Long standing relationships help them create bespoke solutions in harmony wit the specific business models of individual clients working in individual industries.
'As a new 'upstart' start-up business, I was half expecting to be laughed at and thrown out their offices!' Ed said. "Instead, I was told I had 'two bites of a sandwich' before our API could become live and that once that was done, they'd sort the rest!'
So what does all this mean for Parcel Holders and their clients? Well, the API provides a simple way of sending information to Parcel Holders' servers. The ERP already knows which machine needs servicing; which engineers work in the business; which engineer is likely to service each machine; which components are needed and which suppliers to order them from.
In practice, clients will only ever have to login to Parcel Holders once to give the ERP permission to connect and then, the API does the rest.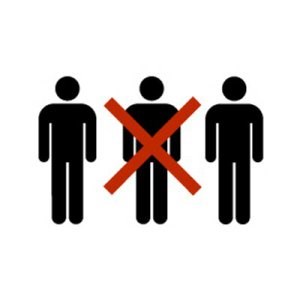 In other words, it misses out the middle man: you don't have to log into the Parcel Holders system to use the service.
People are not robots. Apart from everything else, using the API eliminates the risk of human error from manual data input and the time required to create deliveries is reduced. (Say 'adios' to all that data inputting duplication) Better yet, all parties are automatically kept 'in the loop' and new consignments can be booked on servers at the speed of light!
Perfect? We think so...
So, if all this talk of API deployment sounds a wee bit techie to you, a tad too anoraky – a trifle too sci-fi – listen up: it's a development that's destined to become an important landmark in the changing architecture of field-based services delivery in the UK.
As Parcel Holders' MD Ed Fraser wrote in a recent blog post: 'Similar factors are affecting every industry that depends upon getting a spare part to the person who's going to fit it, as quickly and conveniently as possible. Heating and Ventilation, Refrigeration; Hospital Equipment, Pumps and Plumbing Requirements; CCTV and Security, Printer Repair, Catering, you name it. We see exactly the same issues- and exactly the same opportunities – in all the industries we serve.'
So, are you ready to talk 'integration'?
View other articles