Meet the Team
Get to know our very own Miss Moneypenny, Tracy Warren...
She's our very own Moneypenny – and she'll never turn up to work with a soggy bottom!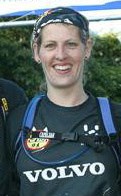 Tracy Warren is our go-to person for all things accounting. Whether it's dealing with invoices, making payments or chasing people for their bank details, (yes, we're that keen on paying our PickUp DropOff points!), you can bet Tracy is right across it.
When she's not number-crunching, she's a dab hand at party organising, cake baking and decorating. Great British Bake Off?.. Watch this space!
Tracy's a Bristol girl – a product of Henbury Comprehensive School and a resident these days in the village of Long Ashton, just outside the city, where she's always busy looking after her family – husband Martin and the kids, Edith and Douglas. She's also a keen cyclist and runner; something of a fitness Guru, in fact.
So don't be surprised if, one way or the other, Tracy gives you a run for your money!
View other articles