Spare Parts? The 'Game' Has Changed - for Good
...and not just in vending, by Ed Fraser...
It's been my privilege during the past twelve months or so to get to know the people who run the UK's leading manufacturers of vending and coffee machines and seeing the theory I learnt in my Engineering & Product Design degree play out in industry has been an eye-opener. Here's what I've observed:
The pace of change, in terms of technological advances, has never been so rapid – and it's only getting faster.
Product ranges are widening, ensuring operators can best match the specific needs of their clients.
Reliability is improving so the chance of an individual component failing is reducing.
New, advanced products tend to have ever more components than their predecessors.
This changes the game, and not just in vending. Similar factors are affecting every industry that depends upon getting a spare part to the person who's going to fit it as quickly and conveniently as possible. H&V, refrigeration, hospital equipment, pumps and plumbing requirements, CCTV and security, printer repair, catering... You name it, we see it in all the industries we serve.

As I see it, there are three 'market forces' that make holding a large inventory of spares less and less attractive.
Consumer appetite for the very latest technology has made product life cycles shorter than ever, due entirely to rapid technological advances.
Moderns machine are more robust than ever and each individual component is less likely to go wrong.
Because contemporary machines tend to use increasing numbers of components, you have to stock ever more parts in your warehouse.
In fact, it's never made more sense to source parts only when you need them – and that's where Parcel Holders comes into its own – through our service you can order parts from your supplier today and have them in the hands of your engineers tomorrow. We have pared the supply chain down, so you're only required to buy what you need, when you need. The part can be in the hands of the engineer who will fit it the next day. We apply the Japanese 'just in time' philosophy to the supply chain through our drop-ship-direct method, eliminating the need to store unnecessary parts. Furthermore, our service minimizes the time and handling needed to get parts into engineers' hands, thus maximizing the number of jobs they can get done in the day.
One of the supplier MDs I met on my travels gave me a friendly word of advice. He told me: 'Think about suppliers when you build your system.' We've been delighted by the support we've received from suppliers and greatly appreciate the efforts they have made to incorporate our solution into their business processes. Through working with them, we appreciate how consumer appetites for the latest and the best is impacting their businesses too; and how they face many of the same challenges when it comes to holding inventory. We know some manufacturers are trying to reduce numbers of components by using, for example, the same coffee brewer across a range of models.
We're keen to help in every way we can and we're looking to develop a solution that will offer the benefits our Parcel Holders clients enjoy to suppliers and offer them the opportunity to 'drop ship direct' to our PickUp DropOff points from their suppliers. In the refrigeration industry one of our major suppliers sends 50% of their parts direct from their suppliers to our network, potentially eliminating two legs of the journey, not to mention all the laborious handling involved in passing stock in and out of inventory in warehouses and customer depots.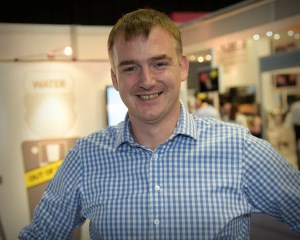 If you're still clinging to the traditional wisdom that holding stocks of spares is the best way to ensure you deliver the kind of service your customers expect, good luck to you! I'm afraid that you'll find yourself facing an increasingly difficult situation, with the potential for diminishing returns on every spare you hold.
We are honoured to have the three biggest Vendies award-winning operators using Parcel Holders and we're working with some of the most respected manufacturing brand names in Britain – with the goal of improving performance. After all, whatever industry you're in, if one of your assets is out of action for want of a spare part, either you're losing money personally or there's a customer on your back wanting answers!
Parcel Holders is about reducing machine down-time to the absolute minimum and hopefully, that's enough right there to persuade you to register with us and try out our service for free (just click the link below). When you do, that's when you'll discover that working with Parcel Holders delivers a long list of additional benefits that make our solution even more attractive...
View other articles