It's open for business: www.parcelsuppliers.co.uk
If you were with us at Vendex North, you'll know all about the brand new Parcel Suppliers website, www.parcelsuppliers.co.uk
If not, you may well ask: "how does the new site differ from the existing Parcel Holders one?"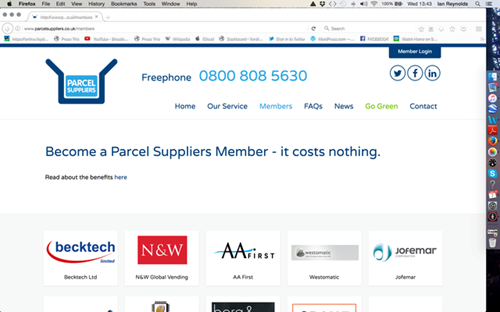 Well, www.parcelsuppliers.co.uk has been specifically designed with parts suppliers in mind. It's easy to become a Parcel Supplier Member and reap the benefits!
If you're a Parcel Supplier, once you've registered on www.parcelsuppliers.co.uk, your customers will be invited to create their own Parcel Holders account and upload details of their field service engineers. That way, next time they order parts from you, the consignment will be delivered automatically to one of our PUDOs (PickUp DropOff points). Your customer's engineer picks up the part and gets on with the job.
"Simples!" as those irritating meerkats would say.
What's more, as a Parcel Supplier Member, you'll have your own Members page, complete with your company logo and a link to your own website. Think of it as a little extra help for your marketing department and best of all, it's free!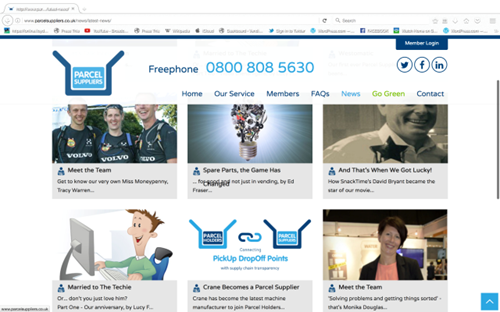 In common with every aspect of the Parcel Holders / Parcel Suppliers group, www.parcelsuppliers.co.uk will evolve constantly. New features are already planned: a page will be dedicated to marketing to your customers, another will feature useful help videos and there'll be a Developer Page for all the technical stuff, such as our Vendman integrated API . (More on that, here).
Best of all, it's free…
As always, we appreciate your feedback. So, if you have any comments or suggestions about Parcel Suppliers – or the website – just give us a shout!
View other articles