Married To The Techie
Or… 'Don't you just love him?'
Part three – The Planting by Lucy F.
With some chaps, it's cars. With my Techie though, it's not 'cars', it's Green Issues. Ironically, when he got one over on me recently on the subject of 'The Planting', it was a car that came to my rescue…
I'm green with envy of those women whose husbands obsess about something that makes for a decent conversation over dinner. As an 'other half', you acquire knowledge almost by osmosis and one more than one occasion, I've wished my old man was constantly going on about 'brake horse power' or 'paddle gear changes.'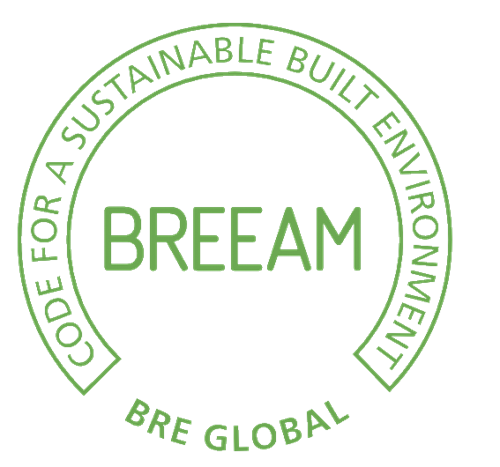 Having that kind of knowledge has been known to bring a wife some social cachet, but I'm not nearly so lucky. My specialist subject, thanks to The Techie, is 'BREEAM Certification'. Sadly, "Did you know that BREEAM is an environmental assessment technique and rating system to measure the sustainability and energy efficiency of a building?" is rarely the catalyst of conversation over the canapés…
Since we've moved into our new place of work, there's hardly a day goes by without The Techie proselytising about it and I don't mind admitting that it's getting my goat. You see, we're now based at Filwood Green Business Park, which has won three awards recognising its 'design quality' and 'outstanding environmental credentials.' The Techie is obviously enthusiastic about this; it's right up his green street. "It means we'll be getting a Blue Plaque," he says, all 'thumbs up!'
Tub Thumping
"Do you know," he said recently (he always starts 'do you know' when he knows for sure that I don't know), "that Filwood Green Business Park scored 93.08% in the BREEAM Final Certificate? And do you know, that it was nominated for a BREEAM Award in 2014 at Design Stage? At the design stage!"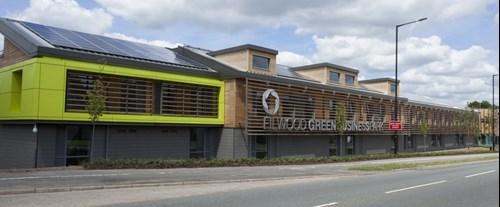 Do you know, I couldn't bear to listen to him thumping this particular tub one more time. So, as attack is often the best form of defence, I grasped the initiative from the silence. Little did he know, but I'd been doing a little reading up of my own, as he was about to find out…
I cleared my throat and began: "That's hardly surprising," said I. "You see, Filwood Green was designed to achieve a 40% CO2 reduction, thereby saving an estimated 46 tonnes of CO2 annually and – as I'm sure you know – that's the equivalent of 276 double-decker buses."
He had a bewildered, kind of half-grin on his face. I hid my own smile as I ignored him and ploughed on.
Investing in Our City's Future
"This is a building that invests in Bristol's future," I continued, with conviction. "It has high-performance building materials that reduce energy demand by 30%. It has energy efficient services, including the extensive use of photo-voltaic panels and it's equipped with low-water use appliances and waterless urinals."
"How do you know about the uri…?"
"And as I'm sure you know", I went on, "it has a sedum green roof, electric vehicle charging points, and secure cycle storage – not to mention showers and a drying room for cyclists. There's even a bike 'spares' kit on site." My voice, I noticed was getting louder.
You might have thought – as I did- that my impassioned little speech would encouraged him to, well… back off a bit? But alas, no.
"Aha," he says after he's gathered himself. "But what can you tell me about The Planting?"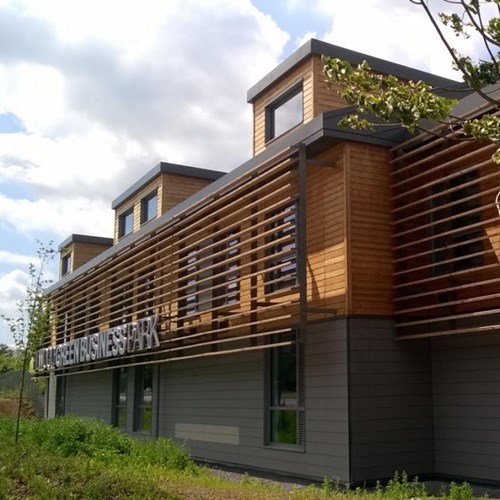 "The Planting", I ask myself silently. "What's that, some ancient Somerset fertility rite?" I realised that I had no idea what 'The Planting was'. I fell headlong into his trap, stumped. "What's The Planting?" I asked him quietly, dreading the answer.
"Aha. Thought so!" And with that, off he goes, 'on one'. "The business park is visibly green with landscaping that reflects the original bio-diversity of the site", he says, not just a little bit smug. "A wildlife-friendly zone on the western edge of the site will be species rich and include a new pond. Native tree species are being planted along the frontage of Hengrove Way. A new habitat is being created with that sedum green roof you mentioned. Planters in the car park area will be used for local growing projects. And did you know, the project has also made a financial contribution to Bristol's Tree Pips initiative to involve primary age schoolchildren in learning about and planting 36,000 new trees across the city?" He's practically shouting now.
Ah, that's 'The Planting'…
He barely has time to draw breath before he's racing away again. "All of these environmental measures ensured that Filwood Green Business Park achieved the BREEAM 'Outstanding' environmental standard'. Properties are measured across a wide range of categories with criteria spanning energy use through to ecology", he goes on, 'and all aspects of a building's design are critically assessed, including factors like water use, waste, materials and management process."
"Can I jus…?" My attempt at butting in was shoved aside.
The Green Capital Of Europe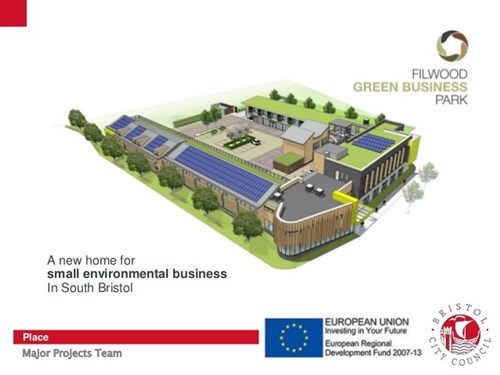 'BREEAM Outstanding is the highest accolade a new building can earn – further cementing Bristol's enviable reputation as the green capital of Europe", he continues. "Even the Mayor of Bristol said that 'achieving BREEAM Outstanding fits our ambitions for Bristol as European Green Capital 2015′. The project sets the standard for future industrial developments in the city, and for the wider regeneration of South Bristol."
"That's nice, sweetheart", I say feebly. It was at this point that I felt an overwhelming urge to run away; but then, a wicked thought came to mind: I could throw a grenade into the conversation that might just put an end to his green tirade. I decided to give it a try…
"Can I ask you something about green credentials?"
"Of course, anything, my sweet," he said, puffing up slightly.
"That car you inherited from your father?" I asked.
"Er, yes?"
Dear reader, it's a 1989 gas-guzzling Mercedes SLR convertible… "Remind me, how many miles to the gallon does it do?"
"Um." he winced, quietly.
Game over. For now…
View other articles